Become more by being more.
Become a Certified Mortgage Advisor
CMA Certified Mortgage Advisor™ was designed to educate and elevate the level of mortgage knowledge within the Loan Officer community. This program encompasses 30 years of Barry Habib's mortgage market and economics experience into a fast-paced and exciting designation for today's Loan Officers. If you are looking to become THE resource for your referral partners, customers and community, CMA Certified Mortgage Advisor™ was made for you.
Learn personal wealth creation and retirement strategies that can help you and your clients better understand the time value of money and make sure you are on the right path to retirement. Take this knowledge and experience to your local market to become the resource for Realtors and Borrowers.
Barry Habib explains how the bond market REALLY works. You'll understand how the intricacies of bonds can affect your everyday life and give you a distinct advantage over your competition. Barry will show you how to use this knowledge in your personal finances as well as advising your clients.
Ever wondered how to read those red and green charts? Barry Habib mastered Technical Analysis at a young age and attributes it to one of his keys to success.
He had the opportunity to be mentored by the inventor of candlestick charts and will walk you through basic and advanced concepts to anticipate reversal signals. Here we review Eastern and Western signals as well as other key components to interpreting trends.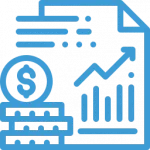 Economic reports are extremely important to follow, but more important to understand and interpret correctly. These reports have a significant impact on the overall market, interest rates and the housing industry. 
Ever wonder what some of those metrics mean? Want to better understand broader market trends? Dan Habib guides you through Economic, Housing, Inflation and Employment reports and how the affect the market.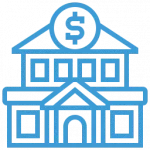 Understanding Central Banking and The Fed
The Fed…Who are they and why do we need them?
Barry Habib walks us through the Central Bank and its critical function in the U.S. money market.
The Fed can cause large market swings, which is why it's so important to understand Monetary Policy. You will learn how to interpret and articulate Fed actions and their impact on the Mortgage market.
Be An Advisor: How Mortgage Market Works (Spoiler Alert: You Were Taught Wrong!)
Truly understanding and knowing how the mortgage market works puts you at distinct advantage over your competition. The mortgage market affects so many facets of the economy including your mortgage business. 
 In this class, Barry covers topics like margin calls, hedging and servicing. We will be able to answer the question "where does mortgage money comes from?"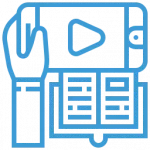 Megan Anderson the "Queen of Social Video" explains step by step how to overcome the fears of being in front of the camera and shows you how to deliver to your customers the information they want!  
Megan has spent years perfecting the messaging and medium to help Loan Officers become successful through video—now she shows you how to take the CMA™ designation to the next level.
Shane Kidwell with Next Level Loan Officers delivers multiple tips and tricks to drive traffic and create a brand on social media.
All designed to drive organic traffic right to your desk….follow along as Shane shows actual examples and gives you step by step instructions for becoming the authority in your market.
BEHIND THE SCENES WITH CMA...
A quick behind the scenes with the team CMA™ as we recorded and produced the content.
Barry Habib is an American Entrepreneur and frequent Media resource on the Mortgage and Housing market who you've frequently seen on CNBC and FOX. He is two-time Crystal Ball Award Winner for 2018 and 2020 by Zillow and Pulsenomics for the most accurate Real Estate forecasts out of 150 of the top economists in the US, 2019 Mortgage professional of the Year by National Mortgage Professional Magazine, and 2019 Finalist for the prestigious Ernst & Young Entrepreneur of the Year.

He is currently the CEO of MBS Highway – the industry's most highly regarded tool for transforming salespeople into advisors. He has had many successful businesses across different verticals.
During his mortgage career Barry personally originated over 2 billion dollars. He also has written a book called "Money in the Streets."
Dan Habib has been involved in the mortgage industry for over 18 years. He was an integral part of Mortgage Market Guide, founded by Barry Habib, where he created and managed the sales team and helped grow their subscriber base.
He is currently the Executive Vice President and one of the founders of MBS Highway. Dan has been instrumental in all aspects of MBS Highway's significant growth over the past 7 years.
He is extremely personable and loves having a team environment. He works very closely with the development team to create new tools for MBS Highway members. He also enjoys communicating with customers on a daily basis to answer their housing and market related questions.
Dan is also a sought-after speaker due to his extensive knowledge on the mortgage and real estate markets.
Megan Anderson is a well-known professional speaker, teacher, and winner of the 2019 Women With Vision Award. She is also the winner of 2019, 40 under 40 award. She has introduced systems and platforms that effectively create content and increase engagement.
She is Vice President of Marketing at MBS Highway, the industry's leading platform for mortgage sales professionals. Megan has helped eliminate the fears and obstacles that mortgage and real estate salespeople have in creating video content. Her innovative trainings have transformed salespeople into local celebrity Advisors.
Megan is a highly sought-after speaker and coach, who is passionate about helping others grow their business and gain more confidence in themselves.
Straight out of high school Shane knew he was destined to be one thing: a fireman. After taking a huge gamble and retiring early from being a professional fireman, thus forgoing his pension, Shane moved forward with one of the most daunting tasks he could ever imagine — sacrificing job security to attain another dream: becoming a full-time entrepreneur.
Shane now manages and oversees a team of 25+ individuals in 3 states (and growing!), focusing on creating a 10 experience at all times; for his referral partners, clients and team members. 
Shane is also a founder and coach for Next Level Loan Officers.
 With over six years of mortgage and real estate industry experience, Diana is the Director of Marketing at MBS highway, the industry's leading platform for mortgage and real estate professionals. She has made a big impact that can be felt by MBS Highway's 30,000+ individual and corporate subscriber and beyond.
Diana has made it her mission to educate real estate and mortgage professionals on the importance of being a true advisor so they can better serve their clients and overcome points of friction in an ever-changing market.
Thousands of families have been helped by his company. He and his team are well known in the community for their hard work, charitable involvement, and the best BBQ ribs in East Texas.
Helping others reach success in the mortgage business is one of his greatest achievements. As a top producer, nationally recognized originator and manager, Ken's greatest wins are in developing the talents of others: helping them find their way to more freedom, closing more loans without working nights and weekends and mapping out the path to financial freedom.
Kenneth is also a founder and coach for Next Level Loan Officers
Matt has always had a passion for helping people ever since he was a young child.  Fast forward to today, he has been fulfilling that passion by helping educate mortgage professionals on how to become trusted Advisors and better serve their clients.  
Matt has been in the mortgage industry for the past 5 years managing the sales team at MBS Highway.  Being on the front line and speaking with Loan Originators daily, Matt also works closely with the development team to help create and develop new tools for MBS Highway members.  
Kellen started his mortgage career in 2011 with a self-proclaimed "Did it the Wrong Way" approach. He opened a broker shop with no prior loan experience, just a will to make it work. Kellen has spent many years as a broker, mini-correspondent and now Branch Manager.  Based in Keller, Texas his group originates well over $100 million annually with Southwest Funding.
Kellen has a passion for helping Loan Officers and showing them a better way to originate. He is a founder/coach at Next Level Loan Officers where he focuses on coaching LOs to achieve success while not working 60-70 hours per week.
Sean entered the mortgage industry in 2002, where he spent the better part of his first year in the business learning all of the tips, habits, and 'best practices' that he has since determined to be the underlying reason why the mortgage industry is broken.
He knew there had to be a better way to run a business, so Sean started forging a new path for himself and his team, that lead him to the world of business and mortgage coaching. Sean now manages several mortgage offices throughout the country that produce over $100 Million in production, helping hundreds of people achieve the American Dream.
Sean is also a founder and coach for Next Level Loan Officers
Listen to what other Loan Officers say about CMA™