Become more by being more.
Become a Certified Mortgage Advisor
The Certified Mortgage Advisor™ (CMA) course was designed to elevate the level of mortgage knowledge within the MLO community. This program encompasses 30 years of Barry Habib's mortgage market and economics experience into a fast-paced and exciting designation for today's loan originators.
You will learn how the mortgage market works, what drives rates, how to interpret economic reports, technical analysis and more, putting you in a position to help your clients make more informed decisions.
Learn personal wealth creation and retirement strategies that can help you understand the time value of money to ensure you and your clients are on the right path to retirement.
Understanding Mortgage Bonds
Understanding how the Bond market affects interest rates and, more importantly, being able to explain that to your clients will help you build trust and increase conversion with your clients and referral partners.
Ever wonder how to read those red and green charts? Barry Habib learned candlestick charting from those who brought it to the U.S. CMA will teach you the intricacies of candlestick charting so you can use it not only when tracking mortgage rate movement, but also in your personal investing.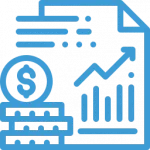 Understanding economic reports is crucial when analyzing the economy, mortgage market and housing market. CMA will teach you how to interpret housing, inflation, employment and other economic data so you can anticipate how the markets will react and help your clients make more educated and informed decisions.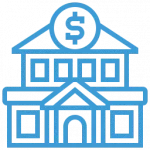 Understanding Central Banking and the Fed
The Federal Reserve's actions can cause large market swings, which is why it's crucial to understand Monetary Policy. Barry Habib walks you through the Central Bank and its critical function in the U.S. economy. Learn how to interpret and articulate Fed decisions and their impact on the mortgage market.
Be An Advisor: How the Mortgage Market Works
Truly understanding how the mortgage market works puts you at a distinct advantage over your competition. After all, the mortgage market affects so many facets of the economy, including your mortgage business. In this session, Barry Habib will review margin calls, hedging, servicing and more to help you answer the question, "Where does mortgage money come from?"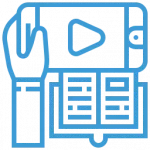 Watch as Megan Anderson explains step-by-step how to deliver the information your customers want, helping you overcome any fears of being in front of the camera.
Shane Kidwell gives you expert social media strategy to help you drive traffic, build your brand and become known as an authority in your market.
BEHIND THE SCENES WITH CMA
An exclusive behind the scenes look with team CMA as we recorded and produced the course.
Barry Habib is an American entrepreneur and frequent media resource for his mortgage and housing expertise, often appearing on CNBC and FOX. Among his notable awards, Barry is a two-time Crystal Ball Award Winner for 2018 and 2020 by Zillow and Pulsenomics for the most accurate real estate forecasts out of 150 of the top economists in the country. Barry was also named the 2019 Mortgage Professional of the Year by National Mortgage Professional Magazine, and he was a finalist in 2019 for the prestigious Ernst & Young Entrepreneur of the Year.

Barry is currently the CEO of MBS Highway, the industry's most highly-regarded tool for transforming salespeople into advisors. He has had many successful businesses across different verticals.
During his mortgage career, Barry personally originated over $2 billion. His book, "Money in the Streets," was a number one bestseller on Amazon.
Dan Habib has been involved in the mortgage industry for over 18 years. He was an integral part of Mortgage Market Guide, founded by Barry Habib, where he created and managed the sales team and helped grow their subscriber base.
Dan is currently the Executive Vice President and one of the founders of MBS Highway. He has been instrumental in all aspects of MBS Highway's significant growth over the past decade.
Dan is extremely personable and loves having a team environment. He works very closely with the development team to create new tools for MBS Highway members. He also enjoys communicating with customers on a daily basis to answer their housing and market related questions.
Dan is also a sought-after speaker due to his extensive knowledge on the mortgage and real estate markets.
Megan Anderson is a well-known professional speaker, teacher and winner of the 2019 Women With Vision Award. She is also a winner of 2019's 40 Under 40 Award.
Megan currently serves as MBS Highway's Vice President of Branding, where her innovative trainings have transformed salespeople into local celebrity advisors. She has helped eliminate the fears and obstacles that mortgage and real estate salespeople have in creating video content. She has also introduced systems and platforms that effectively create content and increase engagement.
Megan is a highly sought-after speaker and coach, who is passionate about helping others grow their business and gain more confidence in themselves.
With over six years of mortgage and real estate industry experience, Diana Bajramovic is the Director of Branding at MBS Highway, the industry's leading platform for mortgage and real estate professionals. She has made a big impact that can be felt by MBS Highway's 30,000+ individual and corporate subscribers and beyond.
Diana has made it her mission to educate real estate and mortgage professionals on the importance of being a true advisor so they can better serve their clients and overcome points of friction in an ever-changing market.
Matt Zadroga has always had a passion for helping people ever since he was a young child. Fast forward to today, he has been fulfilling that passion by helping educate mortgage professionals on how to become trusted advisors and better serve their clients.  
Matt has been in the mortgage industry for the past five years managing the sales team at MBS Highway, where he speaks with loan originators daily. Matt also works closely with the development team to help create and develop new tools for MBS Highway members, based on the valued feedback he receives from them.  
Listen to what other Loan Officers say about CMA™